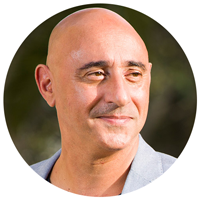 CREATING THE FORMULA
FOR SUCCESS FOR
YOUR BUSINESS
If engineering your personal and business success is what you're after, Nick Psaila can take it to the next level UP!
UPOLOGY BLOG
Through my blog and podcast, my mission is to give you the clarity, courage, and
commitment you need to succeed—at work and in life.
MEET NICK PSAILA
With over 25,000 followers thought leader Nick Psaila is known as the leader of the worldwide phenomenon known as the UPology Movement.
Based upon his groundbreaking book, UPology: How to get UP and Stay UP from a Life or Business Beating, he (along with the UPology Movement) is dedicated to showing entrepreneurs not only how to remove the often never discovered invisible hurdles standing in the way of achievement but most importantly the keys they need to follow in order to have repeated ongoing personal and business success.
He's been celebrated by business owners, athletes, rock stars, business celebrities and everyday entrepreneurs for his dedication to re-writing the rules on how business is conducted through his online, group and one on one coaching programs.
NICK'S BUSINESS HEALTH CHECK
Make the biggest improvement in your business to date. Click here for your FREE personalised 30 minute business coaching session