ABOUT NICK PSAILA
Hey there…
These pages are always a little weird as most of them carry on about mostly stuff that you may not want to know about or they're written by someone that tries to write all cool stuff about the person but has maybe only met them a week before they actually got the job to write the page.
So that said I thought I would personally write this myself and give you the most open and accurate "stuff" about me…Cool?
Ok here goes
Im Nick Psaila, I'm of Maltese descent (like the little maltese terriers but less fluffy) and I was born here in Australia…I'm 48 years old however I feel that I have lived 5 lifetimes already. Here's a brief history. I studied as a toolmaker after I left school then was certified as a tradesperson 5 years later. Worked at IBM till the age of 26 and since then have been in business for myself.
I'm the creator of a philosophy called UPOLOGY. It's a belief and methodology ( actually more like a way of life) that based upon interpretation, is the STUDY of everything UP. It's what drives me every day. Basically its how to UPsize what we do, reach more people, and UP our revenue and most importantly UP the fun level in life!!
Speaking of fun, music was also very big in my world (actually more like an addiction) and I played in excess of 500 + gigs all over Sydney with multiple bands, recorded multiple albums, toured around the country being a rockstar till about the year 2000.
Now you're probably more interested in what am I doing now and what I have done in the past eight years or so and how does it relate to you. Well I can tell you that I understand that perfectly, so here you go: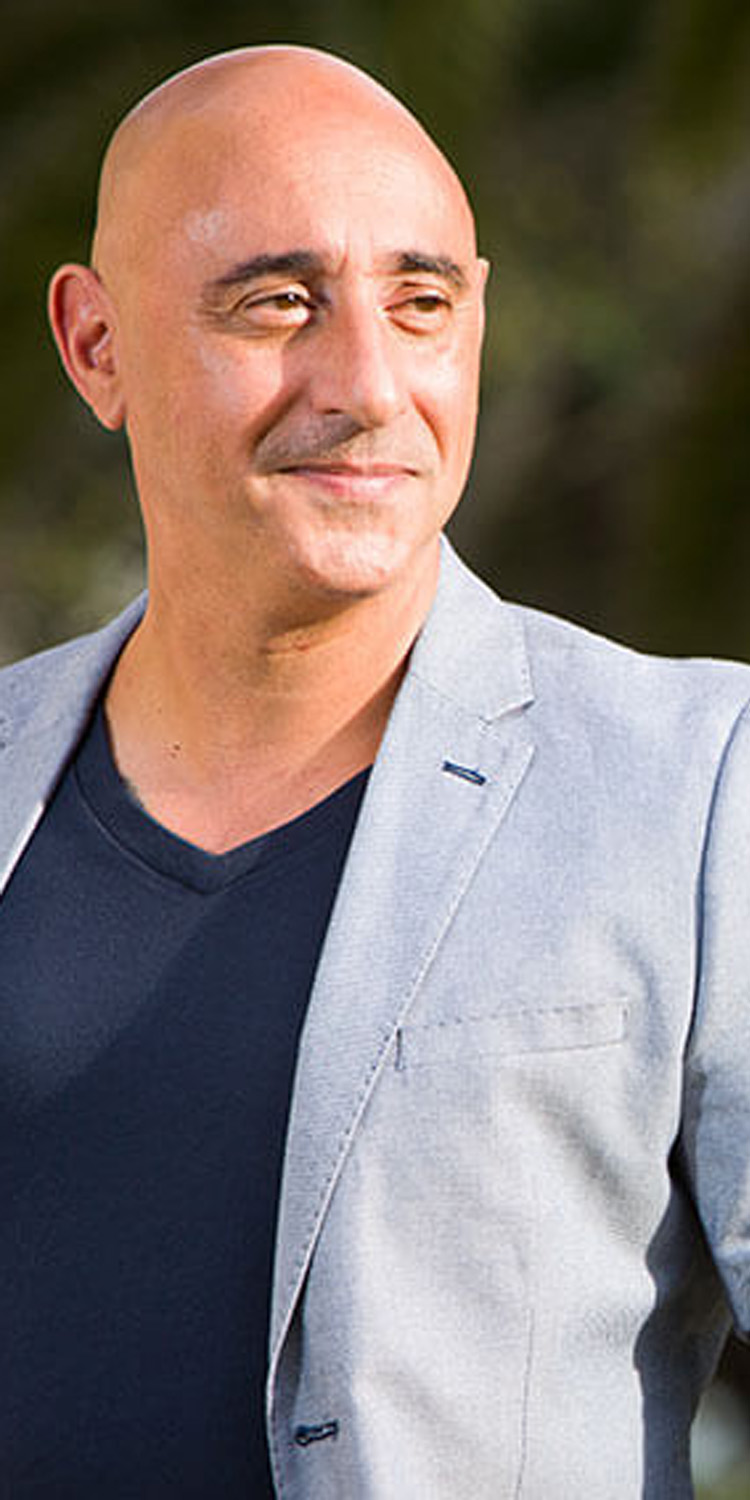 Am I Worth Looking At Or Listening To?
Now I know that can sound pretty full on but lets face it, it's one of those questions we can beat around the bush on or we just get it out there…right?
I have been in business for over 30 years, and a few business ventures didn't go as well as I had wished. Now I could blame everything and everyone, but I think it's a fact of life. I can tell you that I learnt more lessons with what I now call " Negative to Knowledge" than all the highly successful businesses that I have had. In saying that, I have had many many successes as well with some businesses generating in excess of $15 million dollars over three years plus have built multiple seven figure businesses that I have ran and sold…
My study has also taken me to be with some of the most incredible educators in the world, the likes of which range from Digital Marketer under Ryan Deiss ( the largest direct response marketing agency in the world), Speaking Empire under Dave Vanhoose and Dustin Mathews     ( the US's no. 1 speaking academy), Mitch Russo ( CEO for Anthony Robbins and Chet Holmes) all the way through to studying under Paul Chek ( a world level educator in spirituality and human dynamics). I have studied at the University of NSW for my MBA , (majoring in change management) and I am a master practitioner in NLP.
I've also had the great pleasure of running the largest Online Global event ever created for wellness practitioners called WBOWS. I then set up Nick Psaila International, a coaching & mentoring business, with the intent of helping to grow small businesses across Australia and beyond. We have worked with over 18,000 businesses to date and are one of the leading touring companies in Australia.
So, that's enough about me, blowing my trumpet. If you want to know more I'm happy to tell you. To be brutally honest all this doesn't mean a lot…results is what it's all about…right?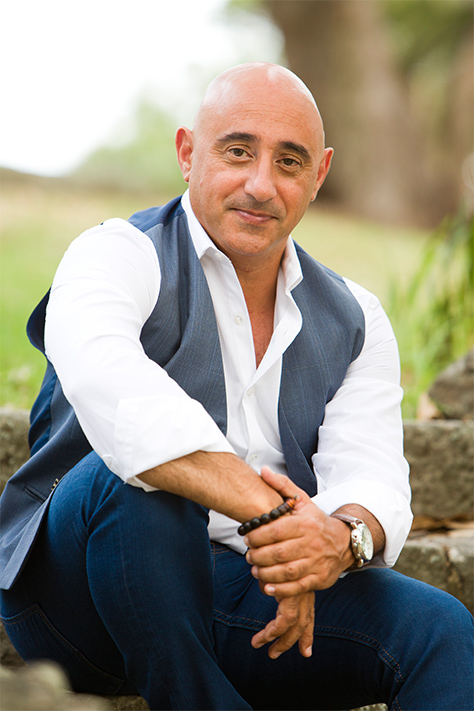 What Results Have You Achieved?
Here are just a few of the 52 different business types and hundreds of clients I have worked with.
By the way, with any of these businesses I'm more than happy to pass on the owner's number should you want to ask them any questions…
Roselands Automotive ( Tony Antoniadis ) $200,000 to $1.3 Million in 24 months
Boss Constructions ( John Altoa ) $900,000 – $2.5 Million in under 13 months
Direct Cable Suppliers ( Dimitri Vellios ) $850,000 to $1.8 million in 15 months
Knowledge Partners ( Carl Lindemann) $3 Mill to $4.1 Million in 13 months
Peter Obrien Constructions ( Peter O'brien ) $6 Million to $28.9 Million in 36 months
I can keep going with this but you get the drift…together we have achieved some pretty crazy results.
Now let me make it SUPER CLEAR. Not everyone gets these results and if I'm open and frank some actually don't get the results at all. You maybe asking why not and that's a great question.
Here's why…
Why Doesn't It Work For Some And For Some They Kill It?
There are a lot of reasons but I want to put it down to FOUR major causes. Your see I have been coaching for more than a decade now and I have learnt to see patterns in people and in businesses that either lead to success or failure…
Lack of Commitment: Most people really want to achieve success however very few are really, no I mean REALLY willing to take charge and do WHATEVER it takes to get it done. There is a massive difference between "interested" and "committed"…interested is doing things if and when they suit you, committed is doing whatever it takes, whenever to achieve your outcome
Excuses for everything: I have to say this is one of the biggest killers in business, procrastination of taking action or making excuses. The excuse of why you can't do something just stops progress and growth in it's tracks
Not willing to market: The lifeline of any business is marketing, it's what feeds the business. If you have a mindset of "I don't want to spend any money on marketing" then how can you possibly grow your business. I know some people just think referrals but that can't scale your business. By the way, in the business to business space you can still market effectively so regardless of business, type or style it makes NO difference…marketing is CRITICAL
Not a real expectation: I have to tell you I wish that I had a magic wand that would make you millions and give you all the success you wish for but unfortunately I'm not a magic fairy (even though I've been called this a few times). Setting UNREALISTIC expectations just isn't logical. To be honest it makes it hard for both coach and client as all you do is you keep falling short of what you want as an outcome.
I just want to make it clear to you. There hasn't been many businesses that my team or I haven't helped and my PROMISE is that I will do everything in my power to be able to take you to levels like you have never seen in both your personal and business life.
So if you're NOT willing to put in a massive amount of WORK and you DON'T want to have an OPEN mind, then PLEASE I'm not your man. However if you are COMMITTED to kick ass, have a fire in your belly and you TRULY want to make it happen, then my GUARANTEE is that we will roll up our sleeves TOGETHER and get to work!!!
What Should You Expect From Us
My main focus is to help you turn your business into a growing profit generator by using my BUILD UP principles, automation and systemisation.
The foundational principles of my work cover the following
Uncover – find out what's working and what needs to be fixed. What we need to build and who needs to get it done. Be it marketing , sales ,systems and processes, strategy, team building etc
Map – once we know what we need, we map out the steps needed to achieve it, project manage it and most importantly delegate and outsource what we can. I know you're busy so I don't want to add any more to the plate, but I want to make it easier and more efficient for you. A map guides us to where we need to go to…
Deploy – we can talk a great game but taking ACTION is the most critical part so I am with you to make sure you deploy what we said we are going to do. Dependant on what we need, my team can take the heavy lifting off you and GET IT DONE for you.
Scale – once all systems are "dialled in" including marketing and sales, we start to work on growth and scalability of the business. You need to get this right or else ( like many other businesses) you get overwhelmed , overloaded and this is where that road to headache usually starts. I ENSURE that we "build it and they will come " so to speak. You must be ready and then we can scale and most importantly replicate the model over and over again 🙂
So I think that's about it.
Now, a really cool way to take the next step is either take a look at some of my video's here OR the quickest way to get to me is simply click here and we can set UP some time together. Click here
So I hope this has told you a little about me and how we can help you, take it to the next level UP!!
Chat soon
Nick P