UPOLOGY BOOK
If you have ever taken a life, financial or a business beating this book is written for you. It shows you how to get back Up and stay Up, create financial freedom and accelerated business success…Upology is a complete 6 step blueprint to an incredible life without limits.
This book can be a TOTAL game-changer for you…but only if you're willing to make some changes and UP-level your game based on what you read.
Now in case you're wondering what the catch is, I've got to tell you…This Is NOT a Get Rich Quick Scheme.Here's what it's really all about… This book shares the secrets to getting UP and staying UP after a life or business beating. The principles I share in this book are the exact principles I used to generate millions in all my different businesses. These are the same principles I coach my clients to use in their businesses.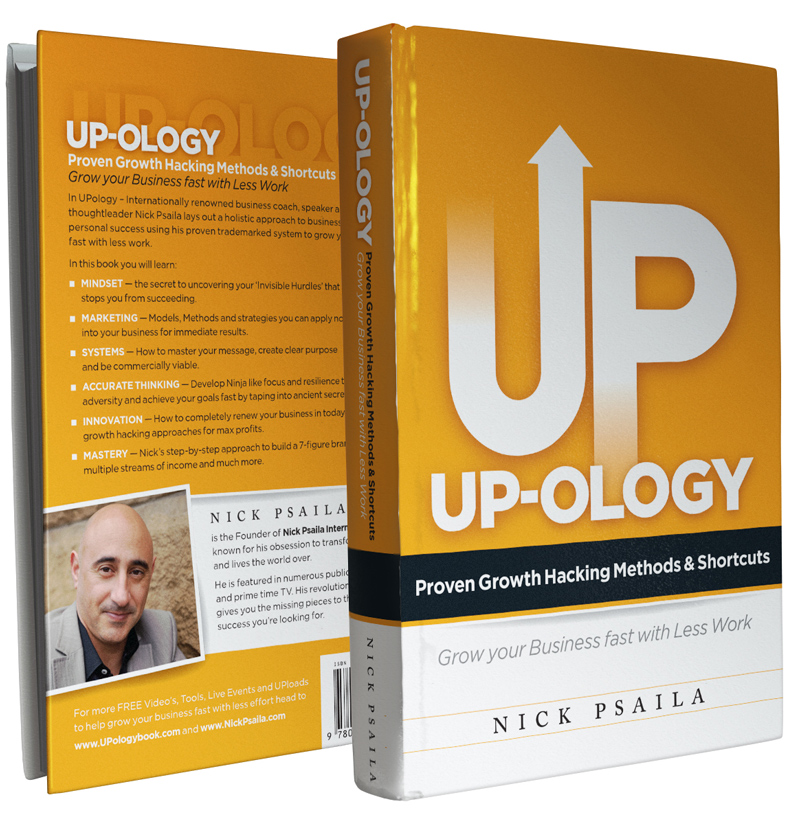 BUSINESS TAKEOFF MASTERCLASS
This 5-week online training is specially designed for small business owners and aspiring entrepreneurs, that want to create the perfect platform to take their business to the next level UP!
The goal of this course is simple: to help you easily get your business rocking and creating great profits. Plus, I'm going to show you how to start creating systems for marketing and sales so you can worry less and spend more time enjoying life…
During this course you'll learn:
How to map your goals in an easy to achieve format

The real way to discover your Client Avatar

How to align your marketing efforts using the Triple M of Marketing

FIVE easy to implement lead generation strategies that you can use within your business

How to breakdown your sales process and strategies to increase sales

Easy ways to re-engage with your past clients